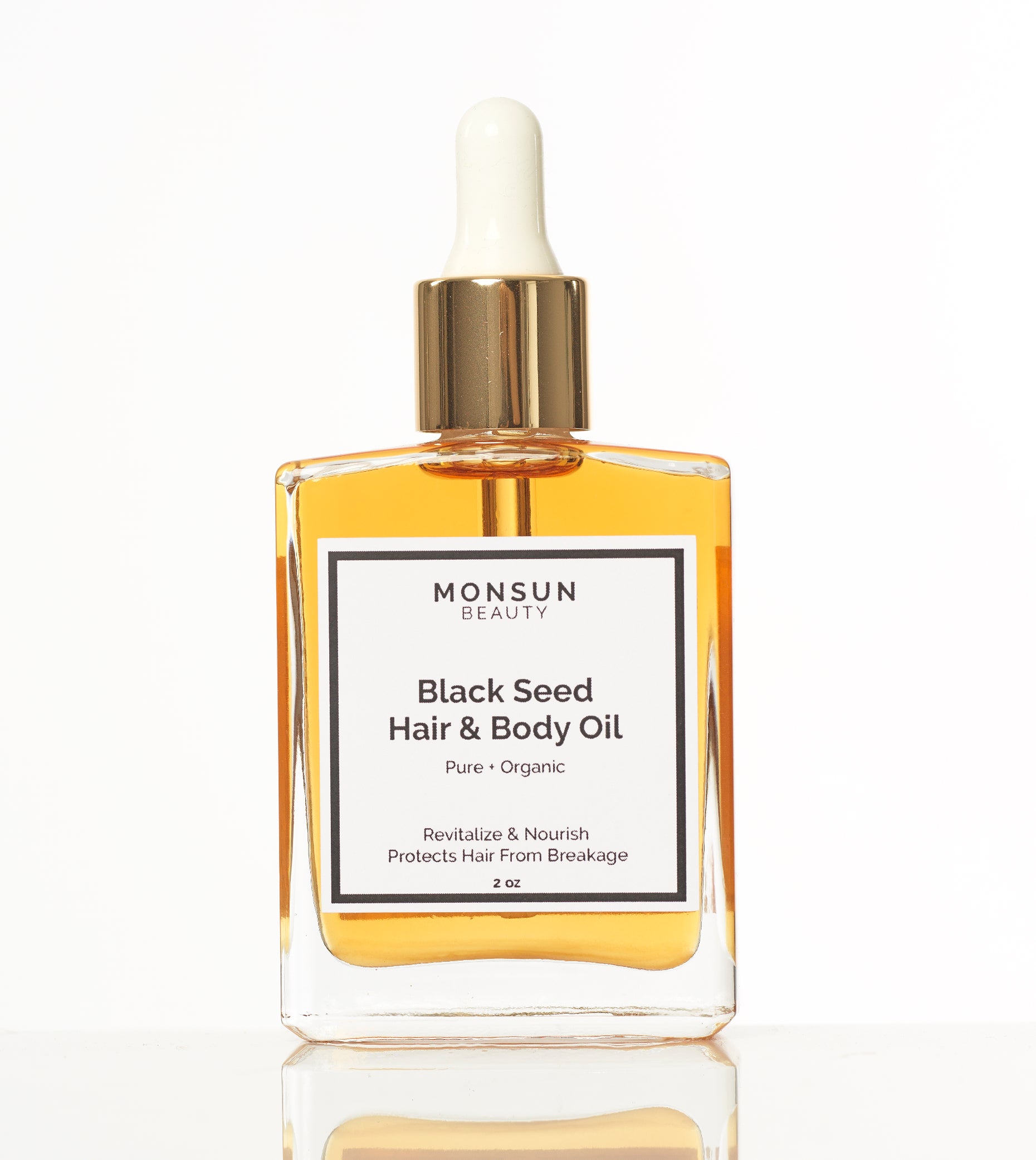 Organic Black Seed + Avocado Oil
Beautiful skin, nourish hair, stimulate hair growth and less wrinkles.
Black seed which is knowns as the seed of blessings. It has been used as a health and beauty aid for thousands of years.
Rejuvenate yourself and experience holistic health with Monsun beauty. 
Made in USA
• 100% of users reported nourished and hydrated scalp.
• 80% noted their hair felt smoother and more full.
Black Seed Oil + Avocado Oil + Special Blend 100% Natural
All of our products are made fresh every week. We recommend to use the product within 3 months. 
Store in Cool, Dry Place out of direct sunlight. External Use Only, If irritation occurs stop use.
Recycling Instructions:
Rinse the glass bottle or plastic container and its cap thoroughly, and recycle along with all packaging materials.
Recommended For: All hair & skin. Those with hair breakage or dark circles and blemishes may benefit the most.
Texture: Silky Smooth Oil
How to use
Apply 3-5 drops to cleansed skin.

Gently massage with hands or fingers into skin or hair either during the morning or night.

Avoid using near the eye area.