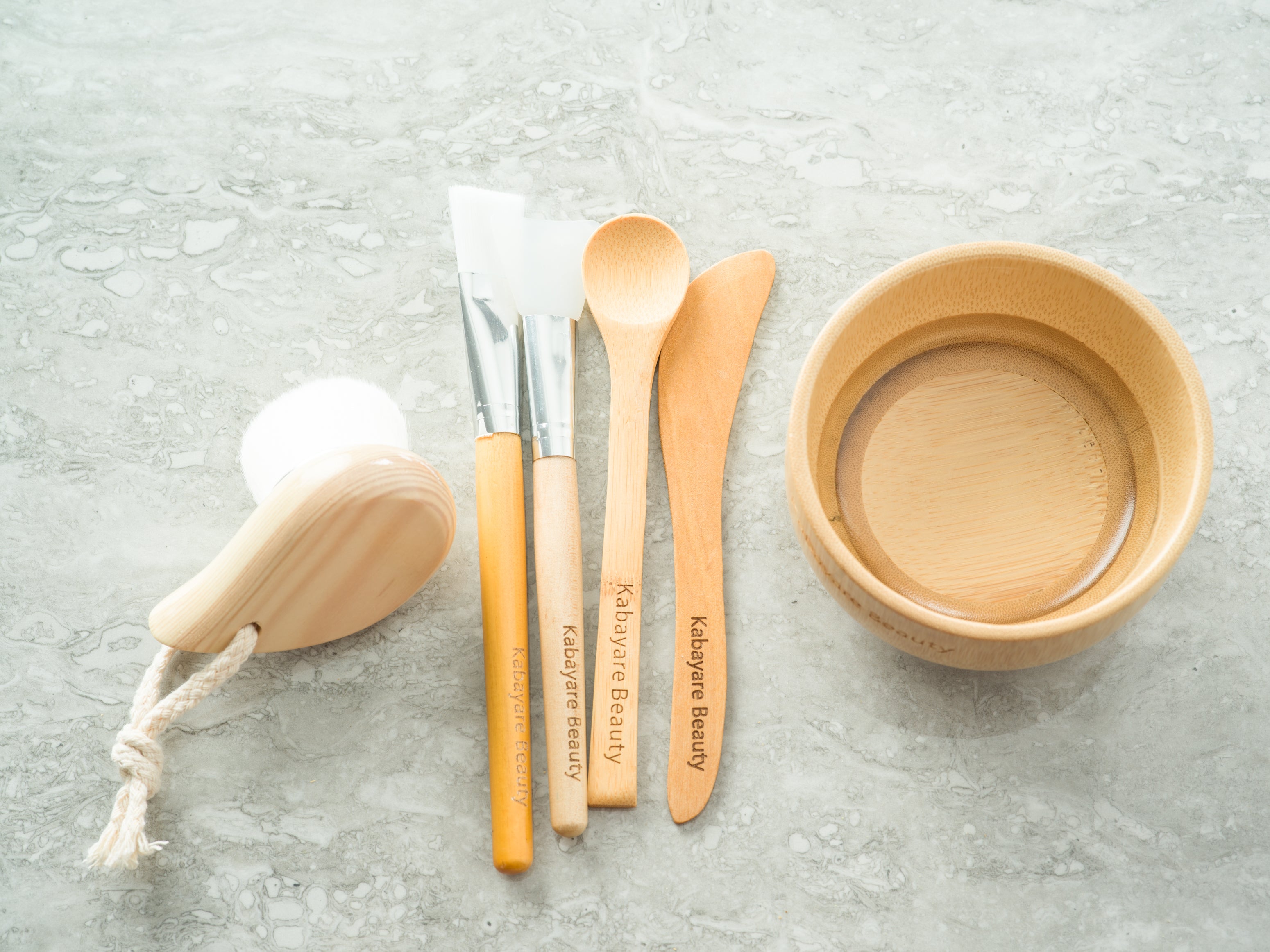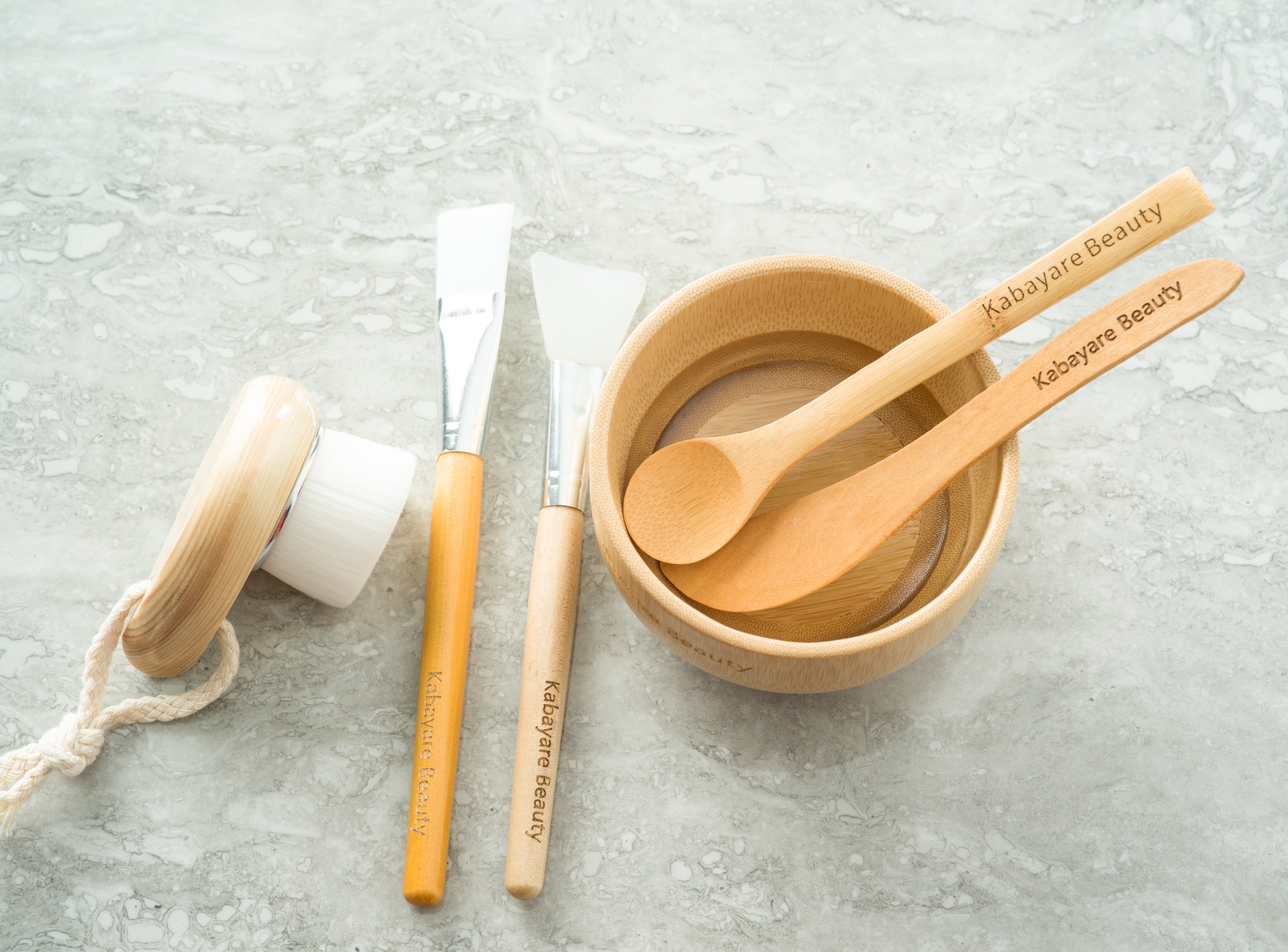 Bamboo Facial Mask Mixing Bowl Set (skin care)
This is a great set with everything you could possibly need to mix your own facial masks at home.
6 in 1 set, it is a essential product for facial skin care.
No longer need to use your fingers to apply clean and hygienic.
Cute and lightweight, very easy to wash and storage.
Super easy to clean up. You just rinse with water and the mask residue in the bowl and on the brush come off easy.
Recommended For: Mixing your own facial masks at home or on the go.
How to use
Place your desired items into the bowl and use the included spoon or spatula to mix.

Mix to a consistency you desire and apply to face hair or body.