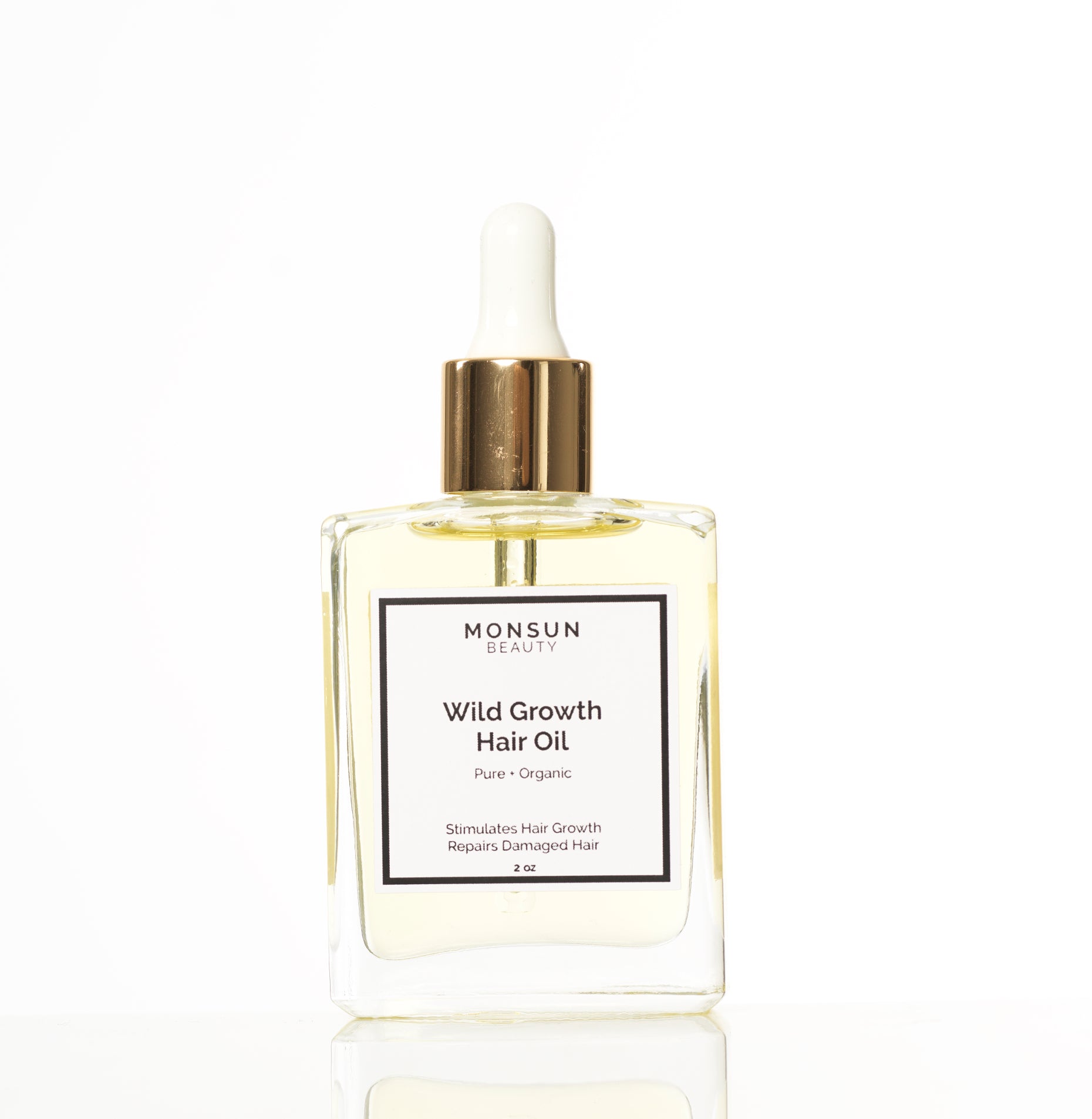 Our Wild growth Hair oil is pure and organic and ready to use. Babassu, grapeseed and emu to produce our wild  Growth oil – an antioxidant rich Hair growth solution that will increase blood circulation to your scalp, remove product residue, aid in scalp dandruff treatment and assist in growing hair.
• 100% of users reported nourished and hydrated scalp.
• 80% noted their hair felt smoother and more full.
Sunflower + Grapeseed + Shea Butter + Babassu + Emu + Jojoba + Palm Kernel + Special Oil Blend 100% Natural
All of our products are made fresh every week. We recommend to use the product within 3 months. 
Store in Cool, Dry Place out of direct sunlight. External Use Only, If irritation occurs stop use.
Recycling Instructions:
Rinse the glass bottle or plastic container and its cap thoroughly, and recycle along with all packaging materials.
Recommended For: All Hair Types. Keeps dry scalp hydrated and nutrient rich.
Scent: Melon + Fruit + Flower
Color: Translucent Yellow
Texture: Silky Smooth Oil
How to use
Apply 3-5 drops and gently massage with fingertips or hand into hair.