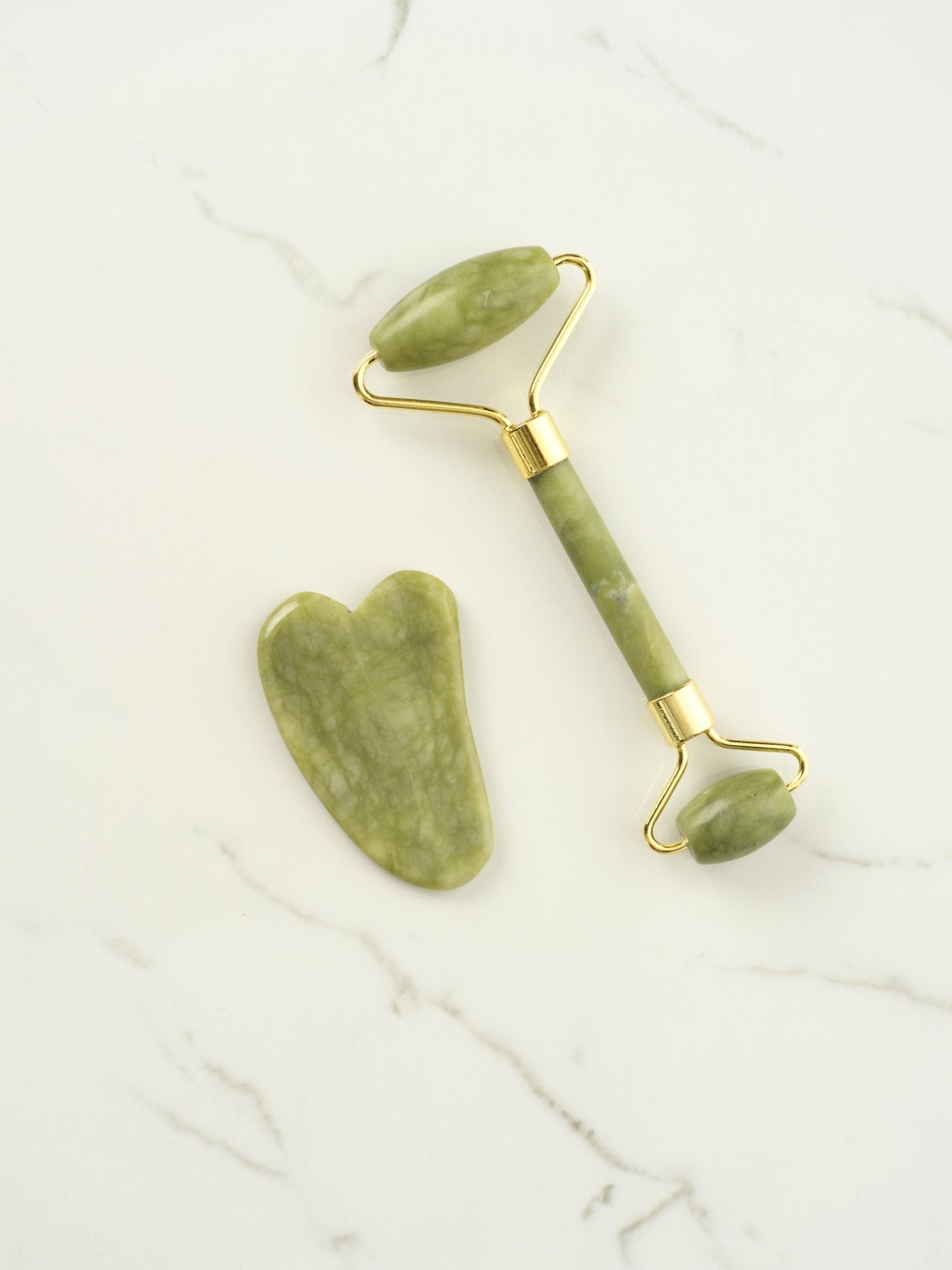 Jade roller facial massager
Jade face roller stone: help to reduce fine lines, wrinkles, dark circles, puffiness, promote blood circulation.
Perfect Tool for Daily Skincare Routine: You can apply your favorite face oil, face serum, eye cream before using the jade roller and guasha.
Face Roller Function: Helps to relieve facial tension and discourage fine lines and wrinkles. Keep your skin elasticity, promote circulation and integrate natural energy.
Recommended For: Smoothing out uneven skin and applying oils, masks, and moisturizers
How to use
Before using the face roller make sure to place a few drops of Face Oil onto skin. This will help the jade face roller tool roll across skin with ease. This will help oil to absorb better.

To start try, rolling on one side of the face under the eyes and across the cheekbones, you can try rolling outwards towards the hairline in a smooth and simple way.

From there you can roll downwards towards the chin, and and back up near the ears for full coverage.

To get the most out of your roller you can try rolling above your eyebrows and forehead in an outward movement towards your hairline.

The smaller roller can be used just under the eyes and around the small and soft areas of the face.

To maximize the anti aging effects try rolling down the sides of the neck and and gently around the collar bones.

Store the Jade Face Roller in a cool area or inside the the fridge for extra cooling effect on the skin. *this may tingle a bit*