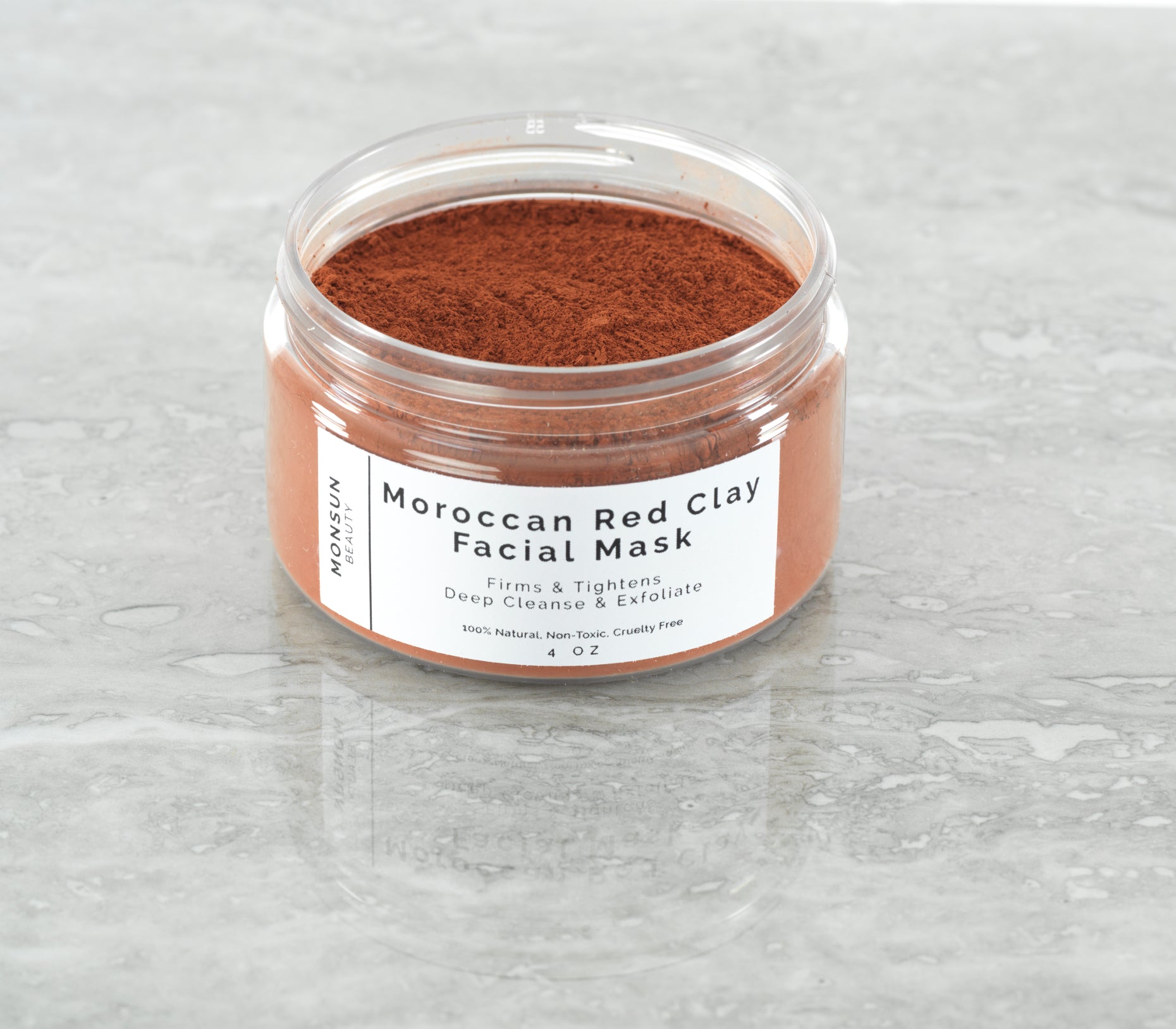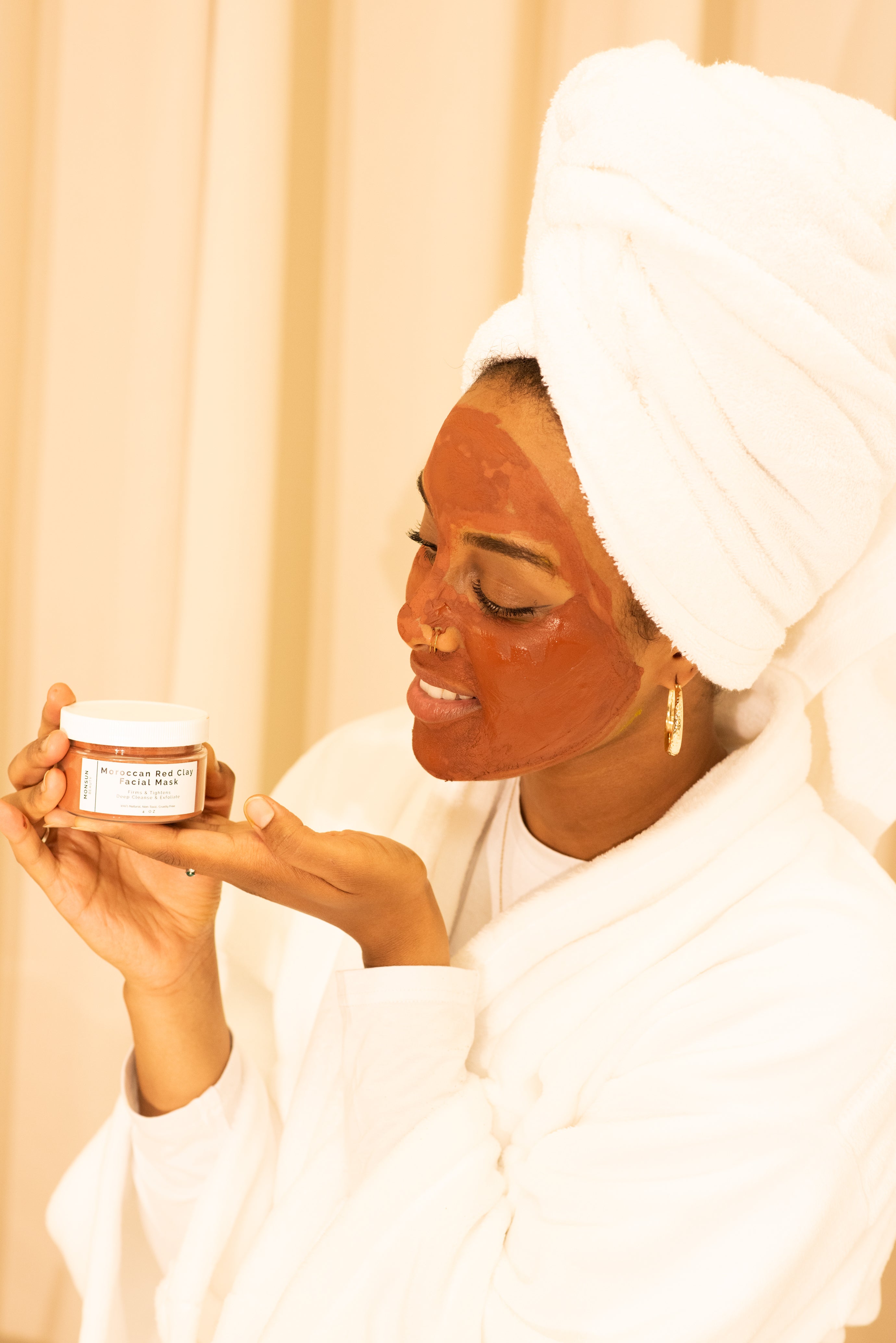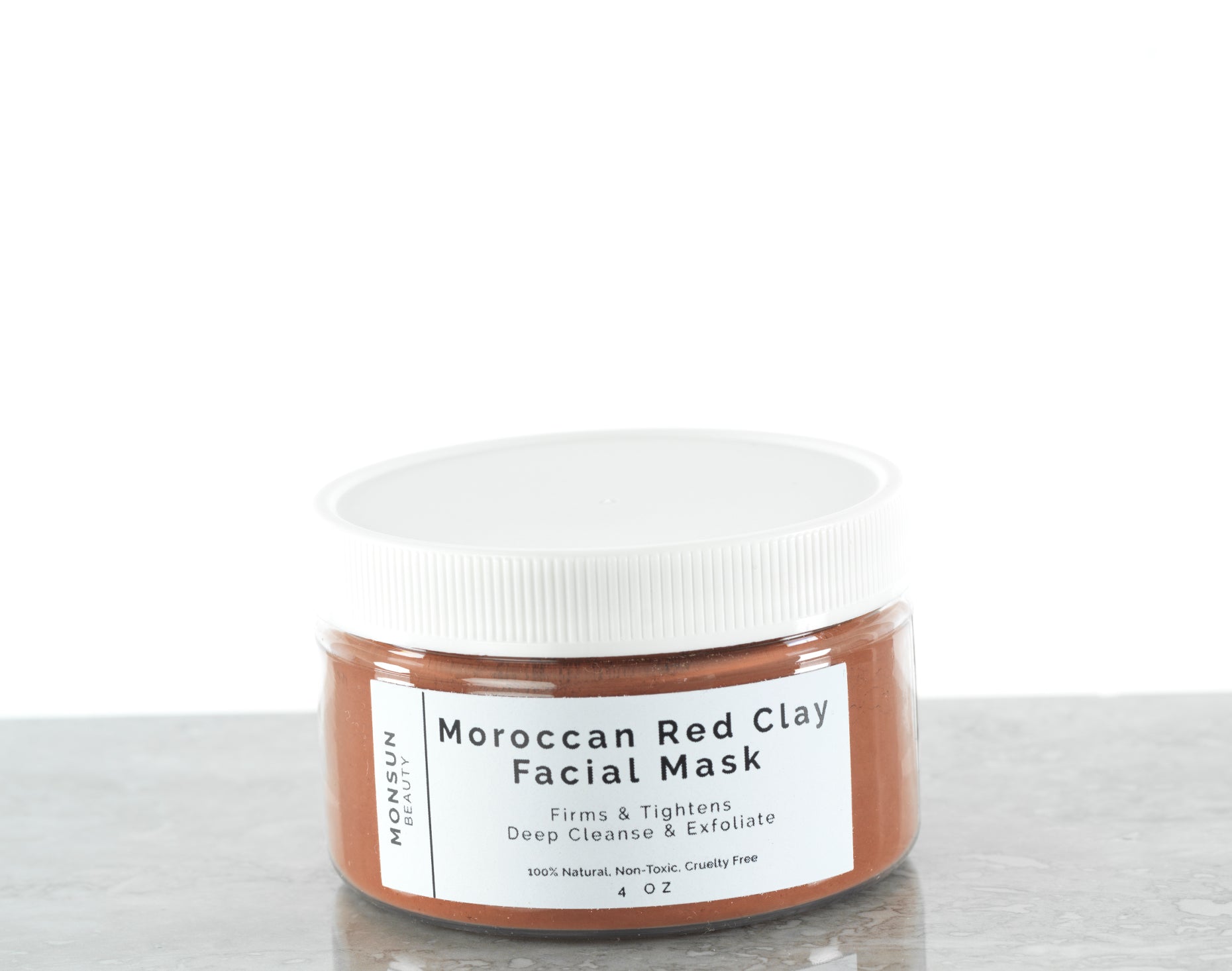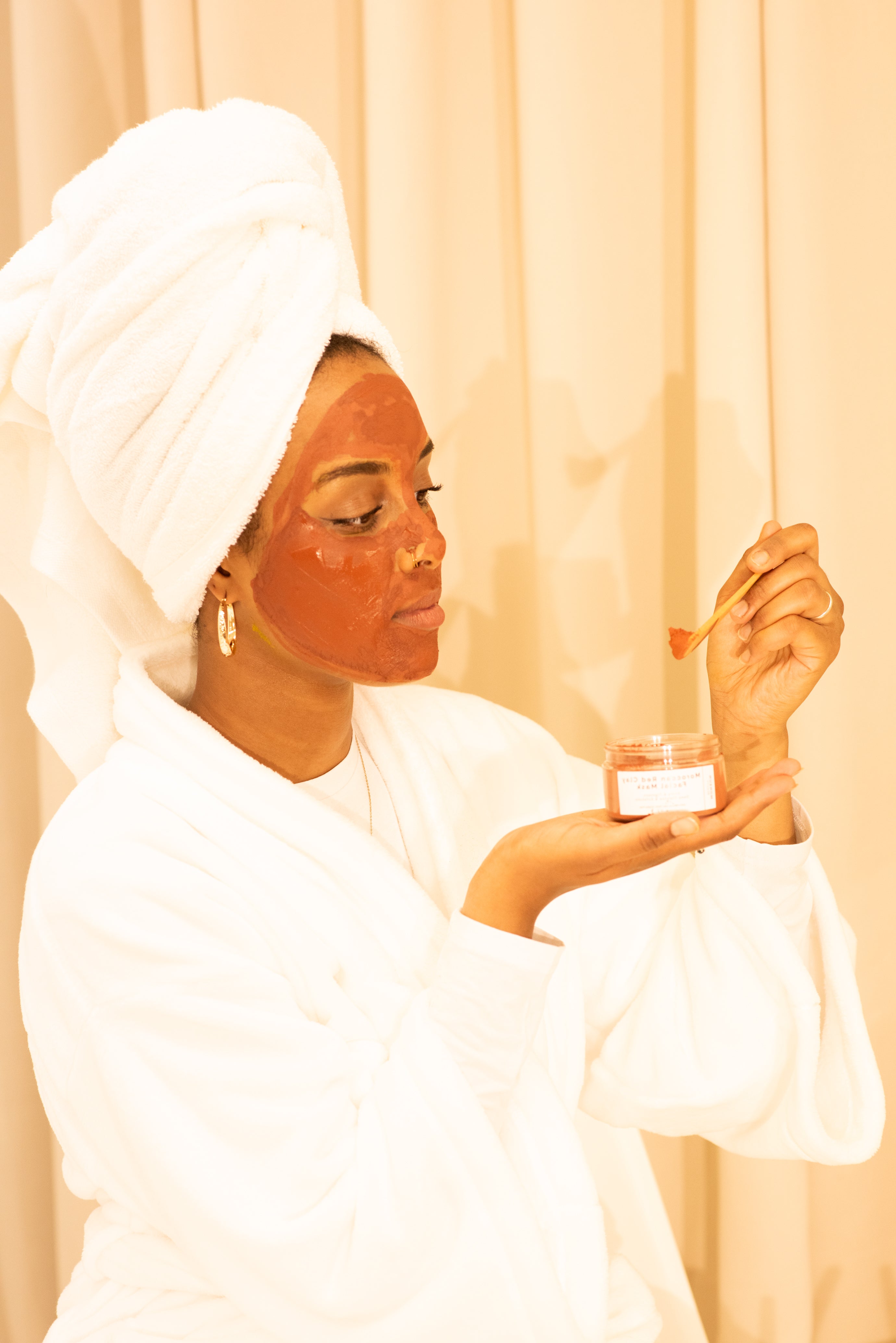 Moroccan Red Clay Mask 100% Natural
Red Moroccan clay is a powerhouse of skin benefits! It's one of the purest forms of cosmetic clays out there, deeply cleansing your pores while adding essential nutrients. Plus, it helps to stimulate and tone your skin while drawing out pesky toxins and impurities that can prematurely age you.
Mix together one tablespoon of clay with two tablespoon of water  until it forms a paste. Apply to clean face and let sit for 5-10 minutes. As the mask dries, it tightens and pulls dirt and impurities from the skin to the surface. When ready to remove, wash off with warm water, followed by a natural moisturizer. This can be applied once or twice a week. 
4oz
Globally sourced
packaged in the USA
90% of users reported clean and balanced skin.
95% noted their skin felt smooth and less rough.
All of our products are made fresh every week. We recommend to use the product within 3 months. 
Store in Cool Dry Place, External Use Only, If irritation occurs stop use.
Recycling Instructions:
Rinse the glass or plastic container and its cap thoroughly, and recycle along with all packaging materials.
Recommended for: All skin types. Helps cleanse Oily skin and balance Dry skin.
Key ingredient
Moroccan red clay powder detoxes skin. It has been used as a soap-free cleanser by nomadic families for centuries.
How to use
Mix a teaspoon of the powder with 1- 2 teaspoons of warm water. Mix well until the consistency is a paste like.

Apply mask to clean face and leave to dry for about 5 -10 minutes. Rinse off, pat dry, and moisturize.

Use 1-2 times weekly as desired.