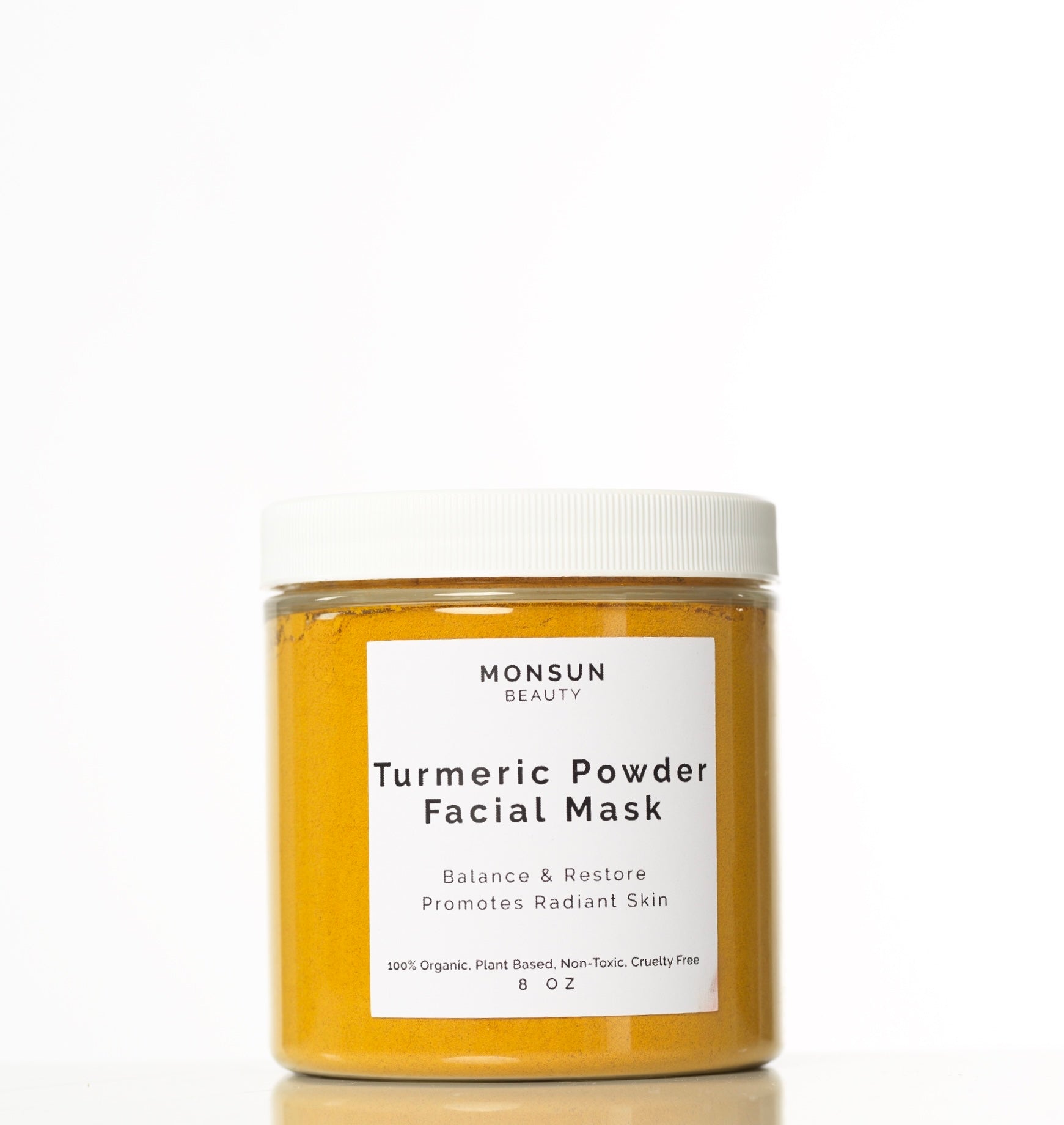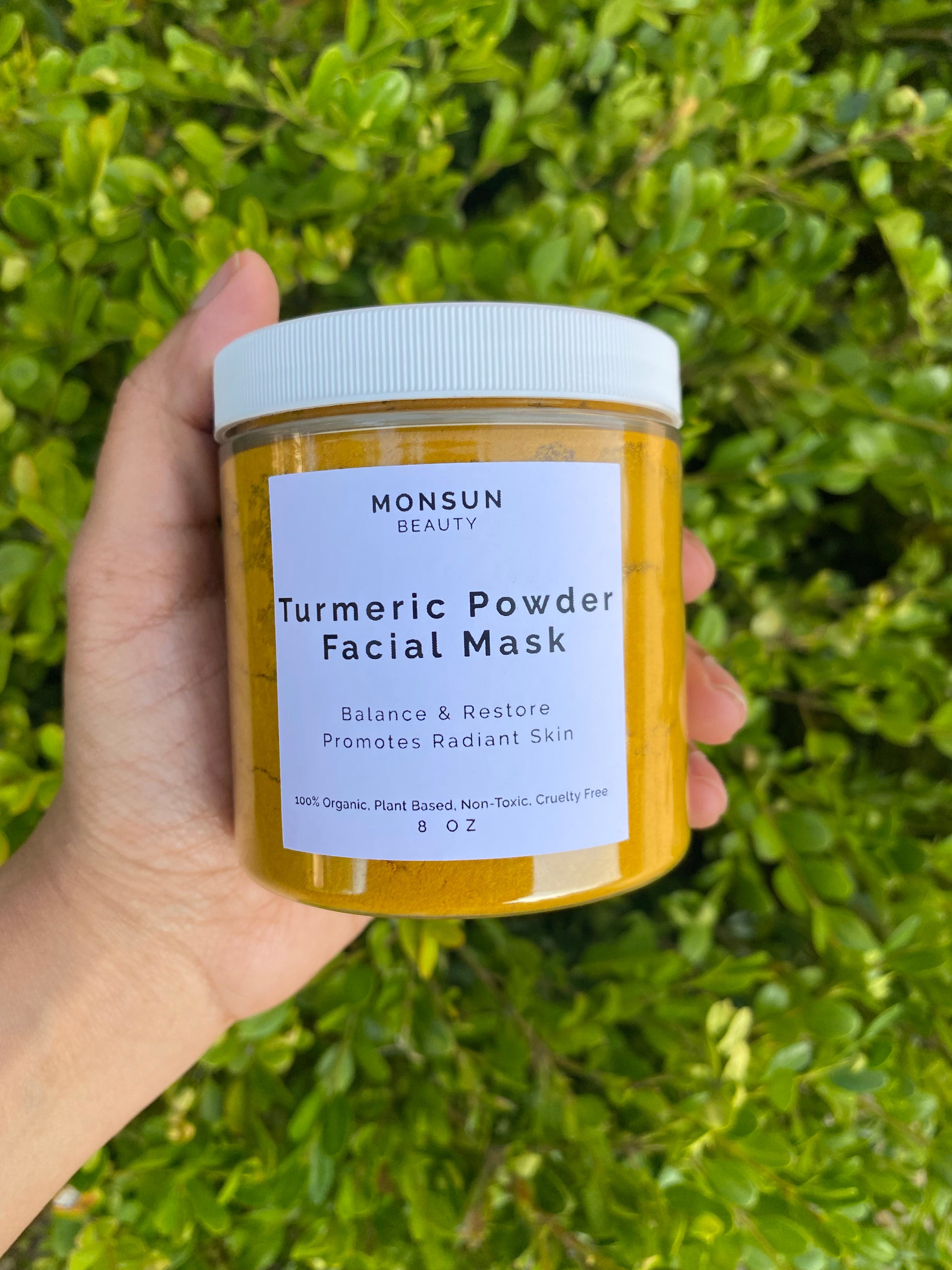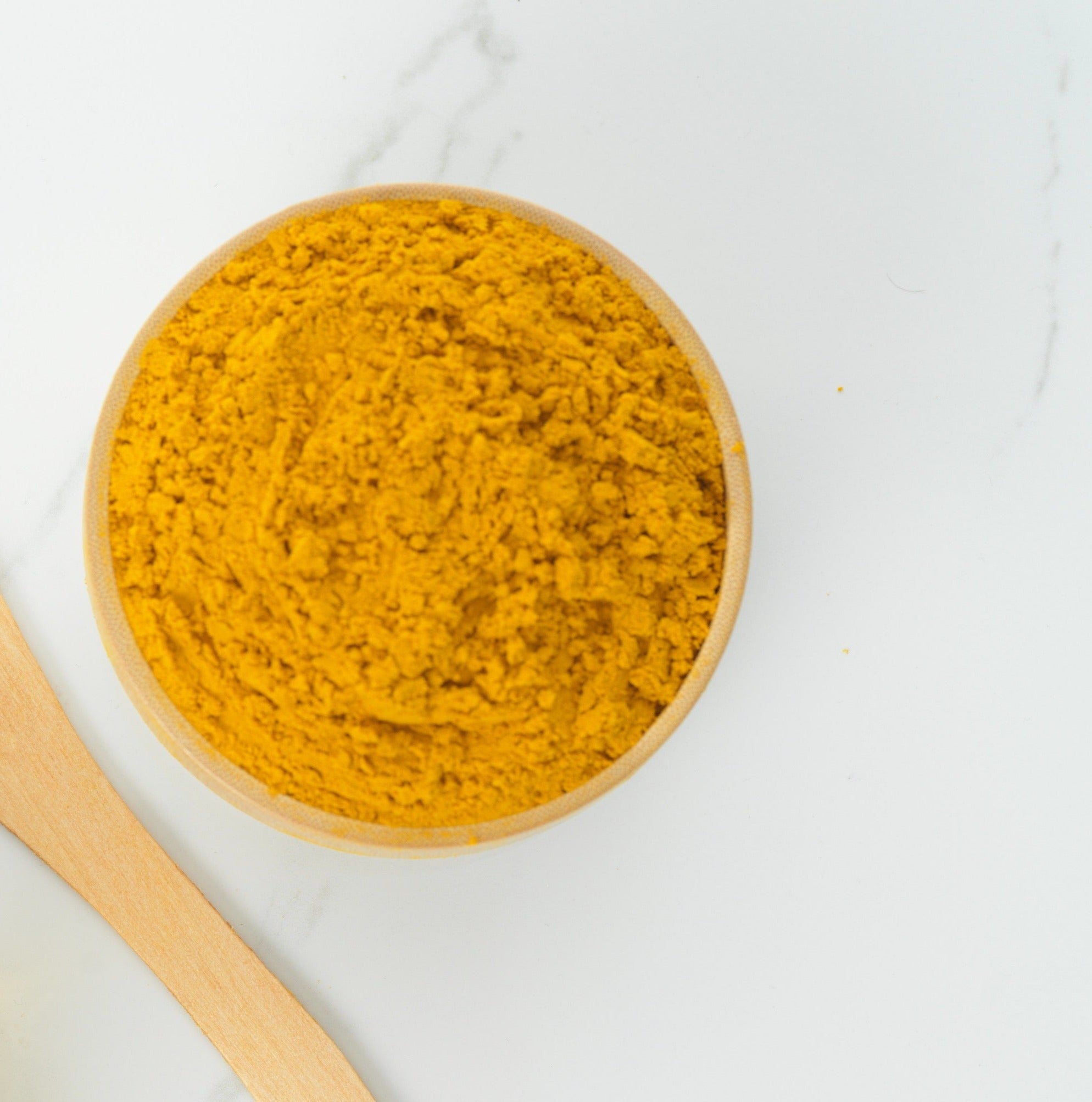 Turmeric facial mask powder -Organic Aromatic ( Huruud)
Rich in antioxidants with strong anti-inflammatory properties, Turmeric powder mask is amazing on skin. Promotes beautiful radiant glowing skin when added to a skincare regimen. it has been shown to tone, heal, and repair skin making it a powerful anti-aging.
-Fresh made to order
100% Organic, Plant based, Non-Toxic, Cruelty Free
8oz
Turmeric gives everything it touches a yellow tint. When applied to the skin, turmeric can temporarily stain the skin or leave a yellow residue. This is normal. 
Keep the mask on for 5-10 minutes and then wash off very well with water, then add a good moisturizer to skin and enjoy!
Please Note: Our Turmeric is very potent 100% pure organic.
You will have a tingling sensation but it will go away 10-15 minutes after wash. If you have sensitive skin, We do recommend to mix it with Qasil powder to balance.   

• 100% of users reported cleansed and purified skin
• 95% noted their skin felt free of blemish and more inflammation after 1 week of use.
All of our products are made fresh every week. We recommend to use the product within 3 months. 
Store in Cool Dry Place, External Use Only, If irritation occurs stop use.
Recycling Instructions:
Rinse the glass or plastic container and its cap thoroughly, and recycle along with all packaging materials.
Recommended for: All skin types. Sensitive skin may use in small amounts for best results.
How to use
Mix a teaspoon of the powder with 1- 2 teaspoons of warm water. Mix well until the consistency is a paste like.

Apply mask to clean face and leave to dry for about 5-10 minutes. Rinse off, pat dry, and moisturize.

Use 1-2 times weekly as desired.