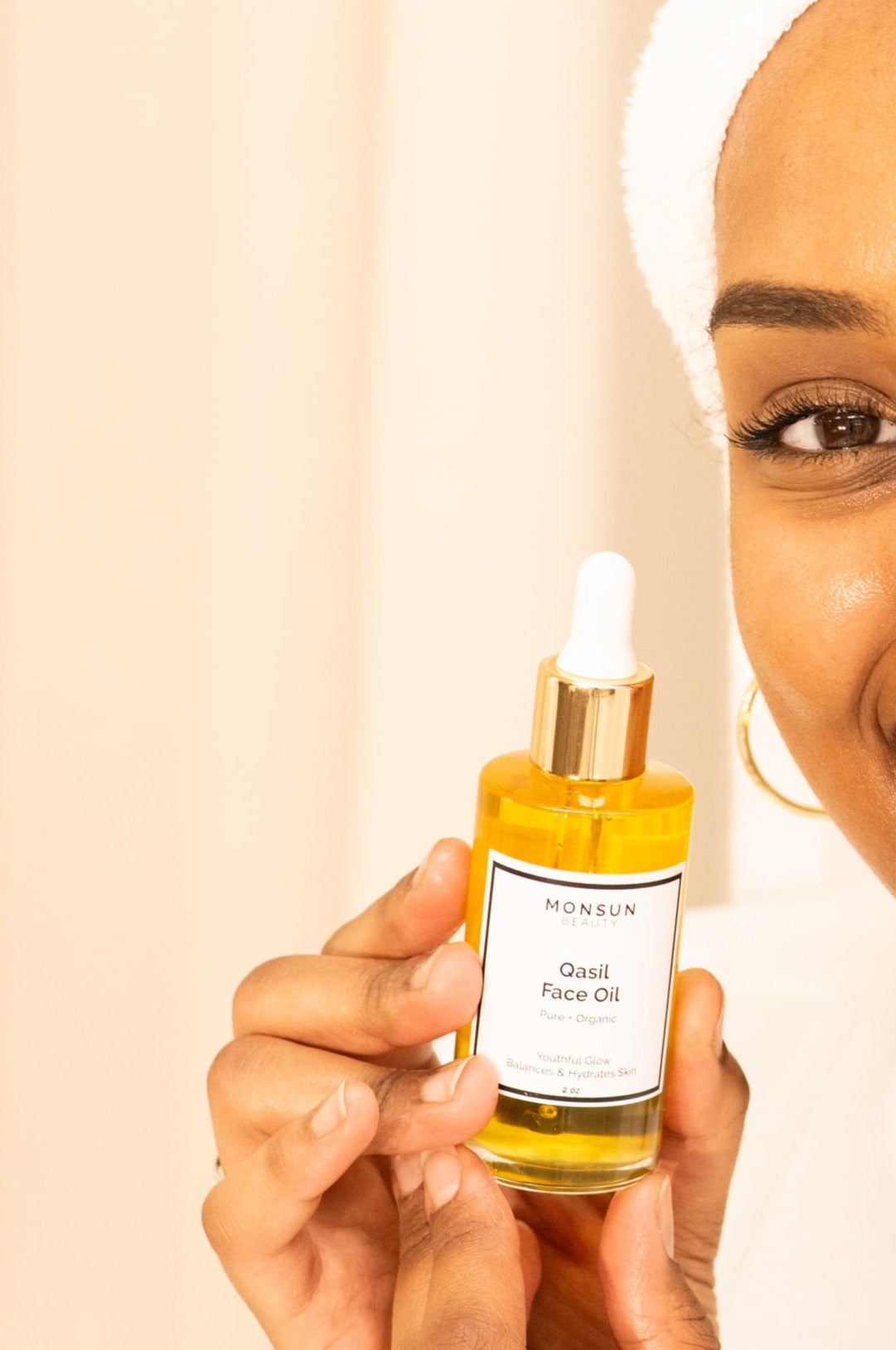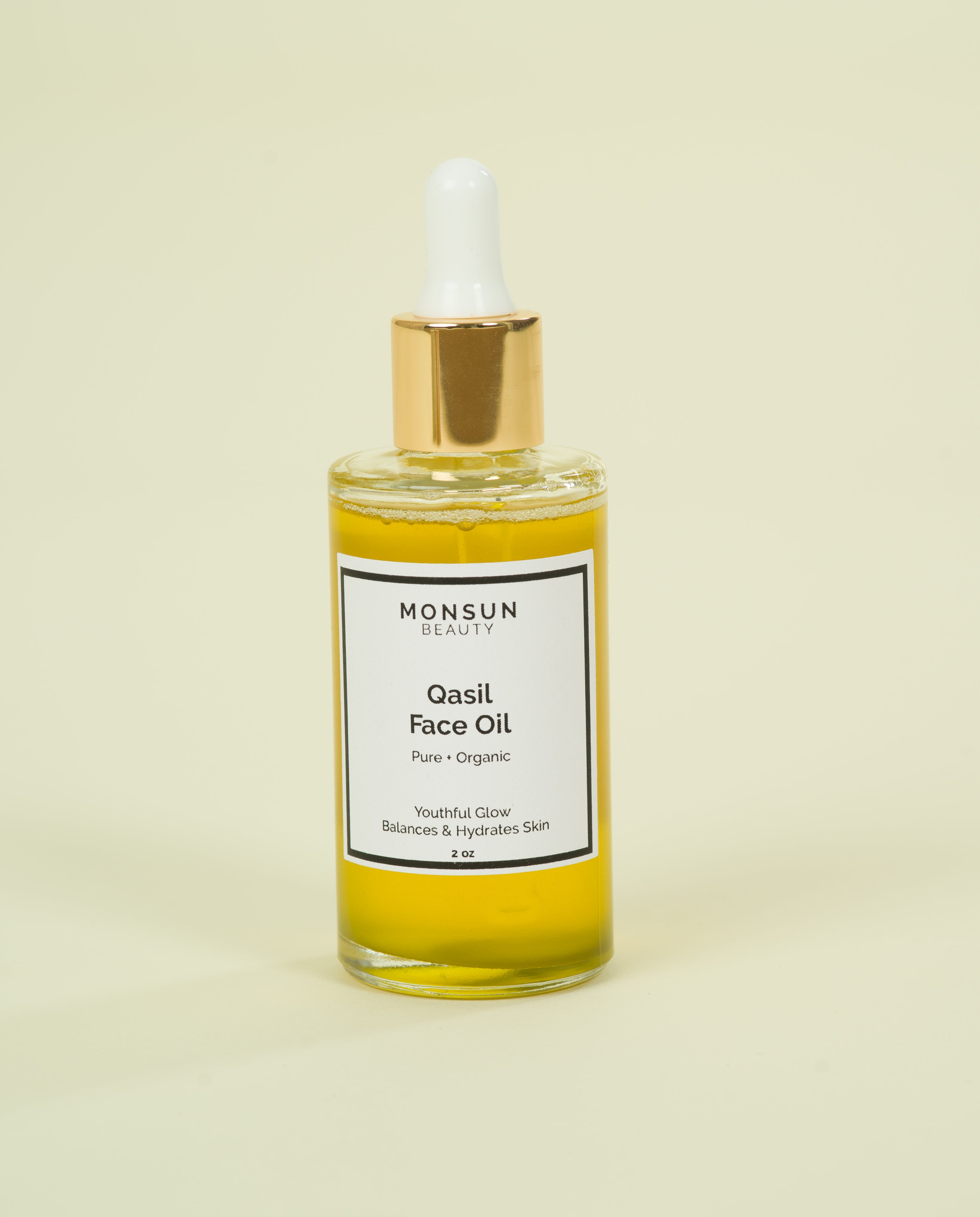 Organic Qasil Face oil for youthful glowing skin
Get ready to fall in love with our Qasil face oil for youthful glowing skin. This is the face Moisturizing Serum with nothing but the best ingredients so you can glow naturally.

This bottle is made from pure organic qasil powder extract to protect and promote a healthy skin.

Our qasil is 100% organic and plant based, non toxic, cruelty free.
This facial oil Serum is 100% pure with natural ingredients and contains no chemicals, no preservatives, no fragrances, no irritants, and works great with every skin type.
Visibly softens fine lines & firms skin
Balances and hydrates skin
Restores brighter, more even skin tone
Made in USA.
2oz | 50 mL glass bottle with dropper
• 100% of users reported nourished and hydrated skin.
• 90% noted their skin felt smoother and more supple.
Qasil + Jojoba + Rosehip + Vitamin E
All of our products are made fresh every week. We recommend to use the product within 3 months. 
Store in Cool, Dry Place out of direct sunlight. External Use Only, If irritation occurs stop use.
Recycling Instructions:
Rinse the glass bottle or plastic container and its cap thoroughly, and recycle along with all packaging materials.
Recommended For: All skin. Hydrates and balances skin tone, restores youthful skin.
Scent: Light Earthy Grass
Texture: Silky Smooth Oil
How to use
Apply 3-5 drops
gently massage with hands or fingertips
into skin or hair.